Here are some area resources for great live music.  We are also hoping to maintain a calendar of area events.  For venues that do not have a public 'open standard' calendar, this means manual updates (ughhh!)  Levitt Pavilion has already 'seen the light' and all concerts at that venue are shown below.  So…we're hoping that our friends in the community will follow the lead taken by Levitt Pavilion!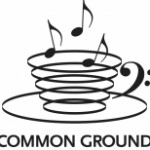 Common Ground was founded as an effort to build community and to support regional and national musicians and other artists. Since 2005, Common Ground has used its profits to operate the Common Ground Microcredit Fund. The fund raised has raised over $20,000 for local, regional and global community groups and organizations that provide either much needed social services or work toward progressive, nonviolent social change. For more information on Common Ground's social justice mission, and to learn more about the Common Ground Microcredit Fund, please click here.
Now in their ninth year, Common Ground has hosted such beloved national and regional artists as Steve Forbert, Chris Smither, Susan Werner, Red Molly, Kimya Dawson, Jen Chapin, Guy Davis, Sloan Wainwright, The Kennedys, Vance Gilbert and many more. For many years, Common Ground was a regular stop on the Falcon Ridge Folk Festival's Annual Most Wanted Preview Tour. In addition to traditional and modern folk artists and singer-songwriters, they frequently feature other musical genres, such as jazz, blues, cajun-zydeco, popular song, R&B, and even the occasional evening of avant garde gamelan music!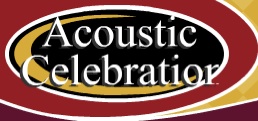 The Acoustic Celebration is a series of once or twice monthly primarily Sunday  afternoon concerts that run from September through May. These performances feature some of the English speaking world's finest contemporary acoustic singer/songwriters.
Concerts start at 4:00pm and take place at Temple Shearith Israel located at 46 Peaceable Street in Ridgefield, Connecticut. Tickets are priced in a range from $15-$25 and are sold both at Ridgefield Music and at the door or online at this website under the season's events. All proceeds from these concerts, less operating expenses, go to the artist.
The Sounding Board is an all-volunteer non-profit organization that presents folk music concerts at the Sounding Board Coffeehouse on most Saturdays from September through May. Folk music concerts are held at The Universalist Church of West Hartford, 433 Fern Street, West Hartford, CT.
Based in New Haven, CT Folk is dedicated to traditional and contemporary roots music and to caring for the earth. CT Folk promotes local and international artists and supports the development of new music. CT Folk is the presenter of the annual Connecticut Folk Festival and Green Expo, the largest folk festival in the state, as well as the First Fridays concert series that runs October through May.
Summer Venues:

Concert Happenings in Ridgefield Park (CHIRP). C.H.I.R.P. was begun in the summer of 2002 to foster a stronger sense of community among residents and to enhance Ridgefield's much treasured "small town feel." Its concerts seek to bring townspeople together in a relaxed atmosphere comfortable for people of every economic strata, age bracket and ethnicity. Its mission is to afford them the opportunity to hear and hopefully to enjoy a variety of world and alternative music only infrequently performed in this area.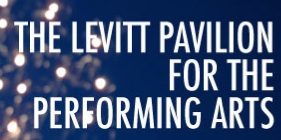 Having just completed its 38th season, Westport's Levitt Pavilion for the Performing Arts  has become synonymous with summer fun, music, and entertainment for area residents and the surrounding communities.
Each year from June through late August lovers of the performing arts are treated to a variety of acts – from big name rock 'n roll groups to folk artists, from jazz to classical, from blues to cabaret.  There are nights specifically devoted to families and teens, and let's not forget those who grew up during the Big Band era – yes, a summer's worth of big band performances.
And did we mention 7 days a week?  That's right, the Levitt rocks Westport every night of the week during its summer season, all for FREE!
Levitt's organizers have a talent for blending the right combination of acts, making the Levitt a showcase for up and coming artists.
The setting couldn't be better, with surprisingly easy access to parking and a bucolic open air viewing area where audiences can set up lawn chairs and blankets and enjoy an early evening picnic.
They have a newly designed state-of-the-art covered Pavilion with first-rate sound and technical features, but the Levitt hasn't lost its intimate feel.  Performers are able to establish a strong connection with their audience, as there's no restriction as to how close to the stage you can stake out your spot.