Feb. 20, 2022, Sunday, doors open 7:00, performance starts 7:30
Reggie Harris & Greg Greenway: Deeper than the Skin
Two friends… one Black, one White… one from the North… one from the South! Musicians, storytellers, students of history and world travelers… born 3 day apart! Two separate narratives forged into one powerful friendship aimed at finding common ground and helping others to do the same.
"Deeper Than The Skin is an absolutely amazing experience. Not a performance (although these are two fine performers) but an experience. If you are anywhere within reach of this, don't miss it." -Selma Civil Rights activist Rev. Gordon Gibson, author of Southern Witness, Knoxville, TN
Deeper Than The Skin is presented by Voices Café and WPKN 89.5 FM radio. PKN celebrates Black History Month throughout February, 2022 with broad and in-depth programming including music, poetry, interviews, and authors. This unprecedented one-month recognition of Black history intends to develop a deeper understanding of the history of Blacks in America and celebrate their inestimable contribution to all aspects of American culture. Check our website daily for a full schedule of over 50 on-air programs at: WPKN.org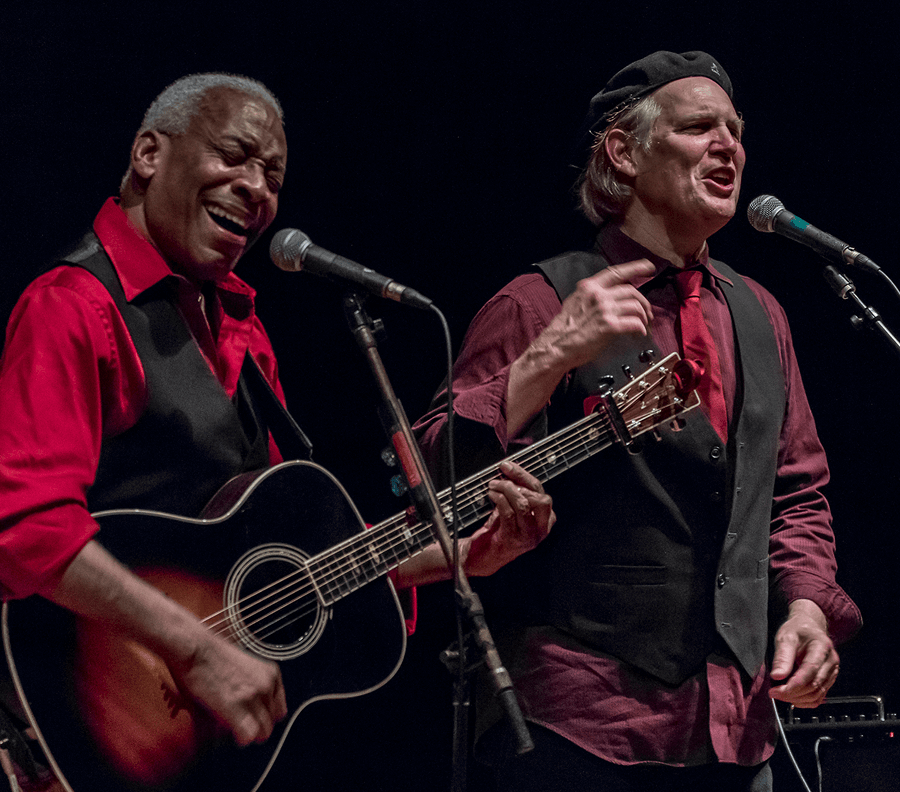 Voices Café is requiring all patrons and volunteers to provide proof of full vaccination, or a negative PCR test within 72 hours prior to entry, or proof of a negative rapid test within 24 hours prior to entry, for entry to events.
Acceptable proof of full vaccination includes a CDC vaccination card (physical card, clear photograph, digital copy, or photocopy). Children under the age of 12 may attend the event if they provide proof of a negative COVID-19 test.
Masks will be required at all times while in the building.
Seating organized by ticket purchase date. Buy early for best seating!
Bring your own snacks and beverages! Masks required except when eating or drinking. There will be a combination of concert-style and table seating. When purchasing tickets, indicate your wishes for table space in the "additional information" box found at the bottom of the order "cart".
Tickets Available for Live In-Person and Livestream Performance. Zoom Links will be sent to Livestream purchasers shortly before the concert.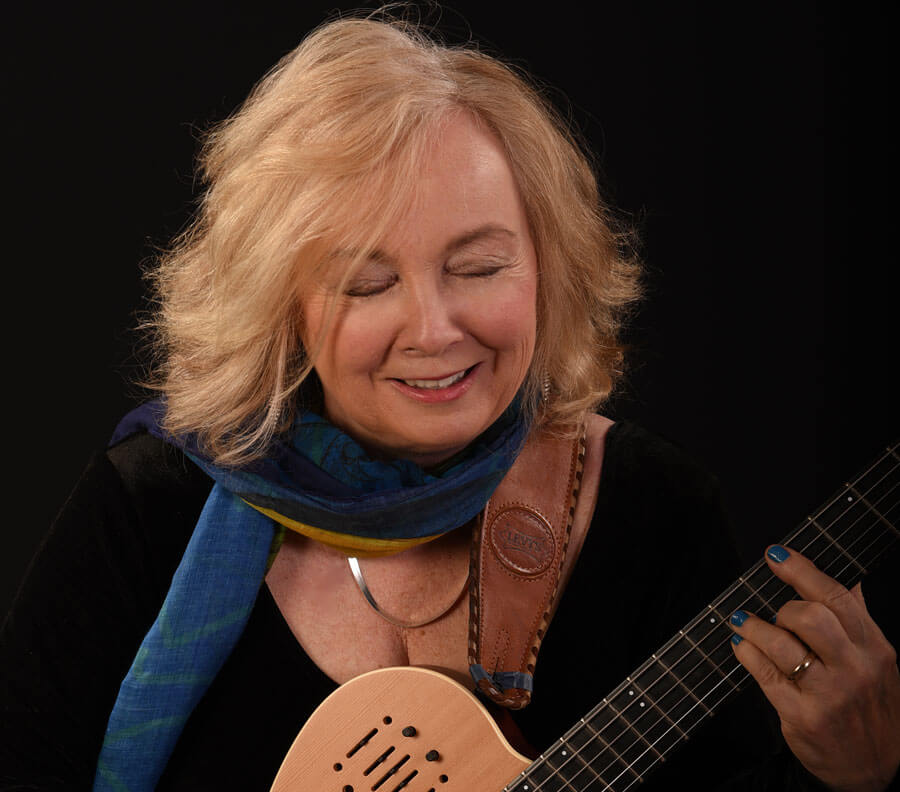 March 12, 2022, Saturday, doors open 7:30, performance starts 8:00
ALL IN!! – The Suzanne Sheridan Band
The Suzanne Sheridan Band is back and ALL IN! Making their fourth appearance at Voices Café, The Suzanne Sheridan Band will be performing the music of audience favorites Joni Mitchell, Leonard Cohen, Bob Dylan, and others. This past summer they performed a sold-out concert of the music of Joni Mitchell at The Levitt Pavilion.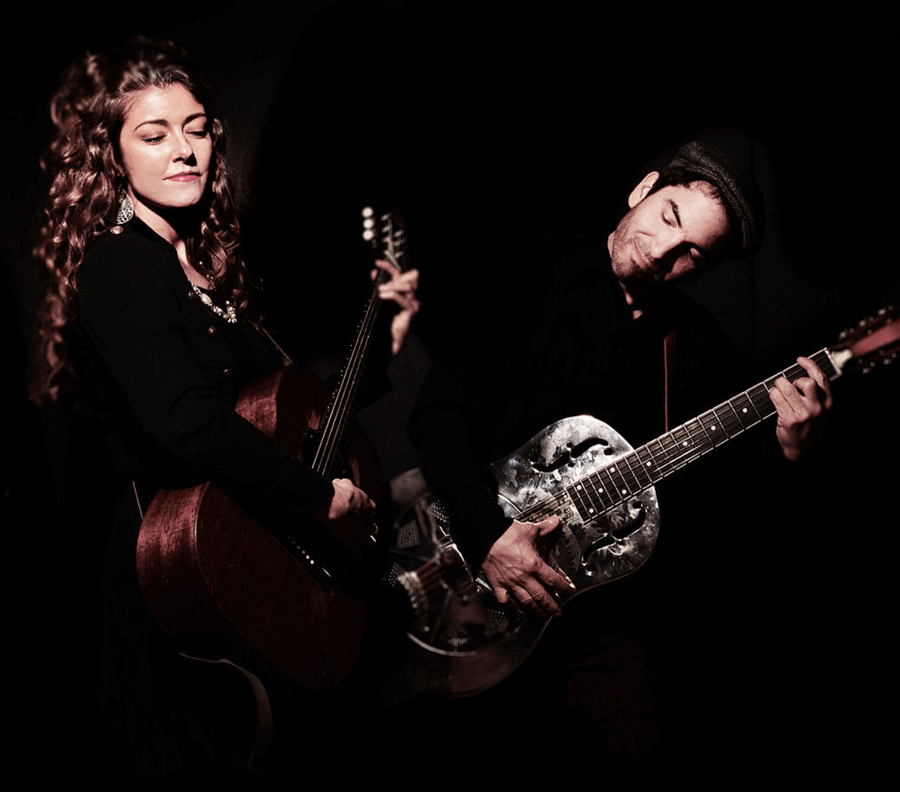 April 9, 2022, Saturday, doors open 7:30, performance starts 8:00
Gypsy Swinging Serenading Firebreathing Circus Freaks! - Driving gypsy jazz rhythms, acoustic guitars, upright bass and violin lay the foundation for mesmerizing vocal harmonies and fantastic stories. It's theatrical and humorous. It's musical and intense. It entertains, dazzles and defies classification while welcoming the spectator to join the band throughout the performance in momentary fits of claps, snaps and sing-alongs. If Django Reinhardt, the cast of Stomp and the Beatles all had a party at Tim Burton's house, Caravan of Thieves would be the band they hired.
May 7, 2022, Saturday, doors open 7:30, performance starts 8:00
"South for Winter will warm your soul with their earthy vocals and delectable harmonies...the group shimmers and shines through a blend of folk, gypsy, jazz, and blues music, creating carefully crafted stories that draw listeners into their glowing depths"
– Musical Notes Global, 2019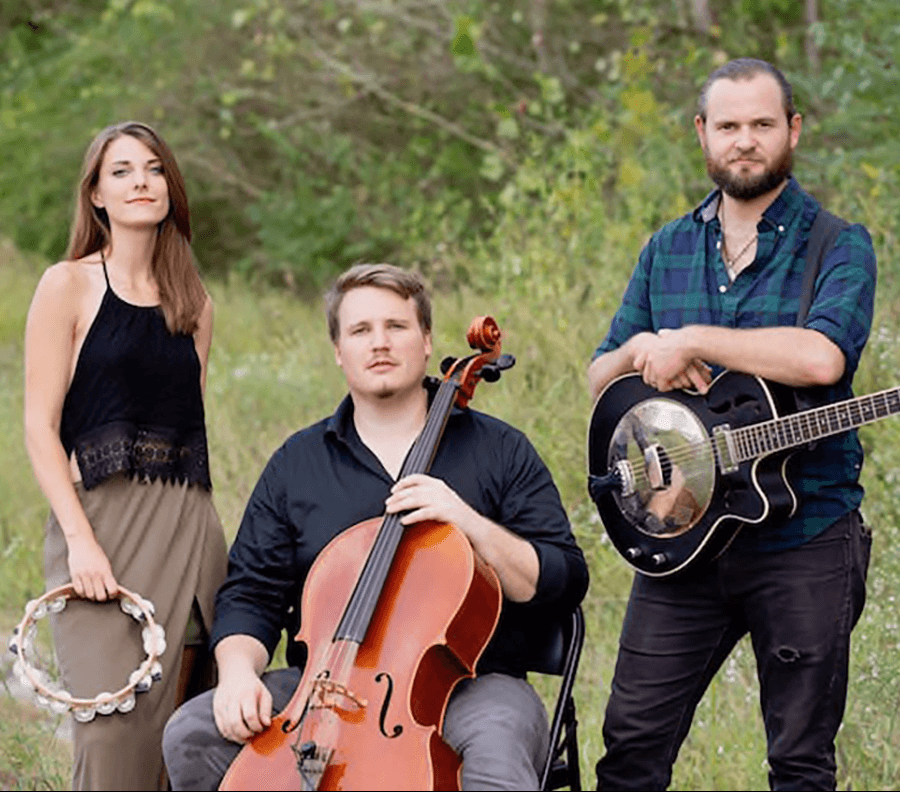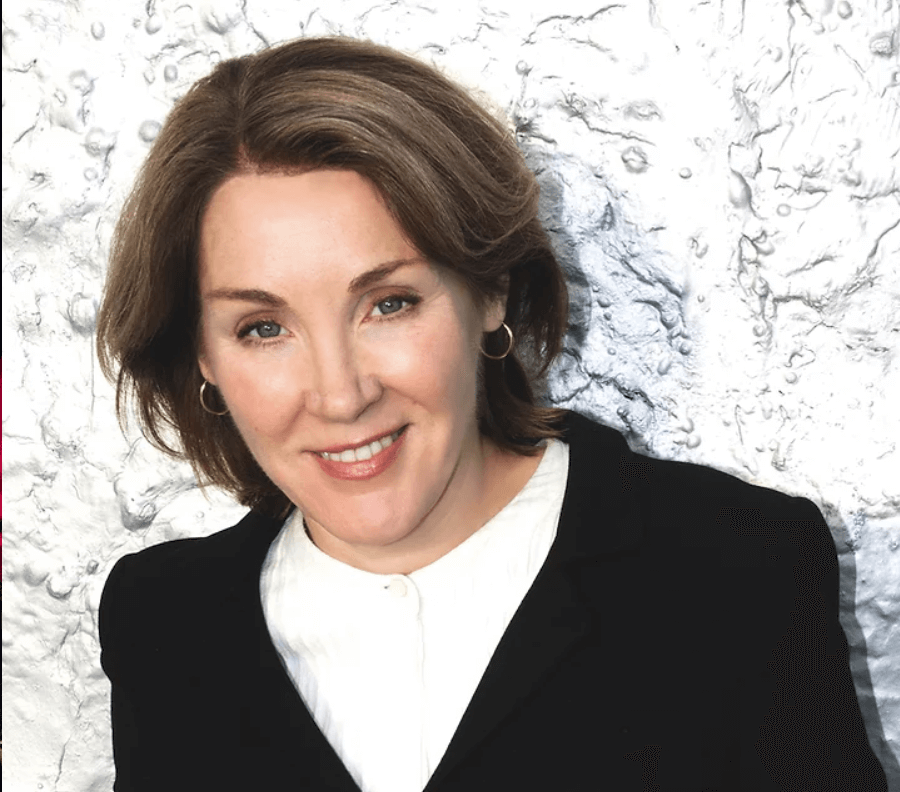 June 11, 2022, Saturday, doors open 7:30, performance starts 8:00
With her new release, Song To A Refugee, Diana Jones brings her signature brand of storytelling to the worldwide refugee crisis. The UK's Guardian/Observer calls Song To A Refugee "a record for our time." This powerful song cycle reflects renewed empathy for, and common cause with the plight of refugees. "None of us know where our footsteps will fall," Jones suggests.
Since her 2006 breakthrough album, My Remembrance of You, Diana Jones has been a major literary voice in contemporary song. She is rooted in the Appalachian traditions of her birth family, and has proven unusually adept at distilling complicated cultural forces down to a particular person in a particular time and place. "Henry Russell's Last Words," for example, was based on a 1927 letter written by a dying West Virginia coal miner.
Visit our Social Channels!